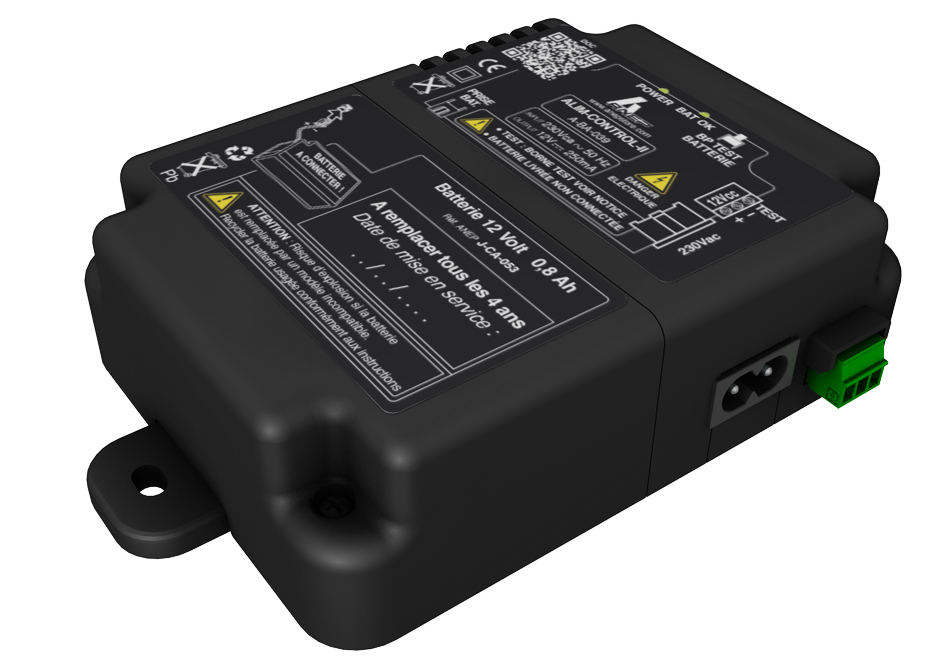 ALIM CONTROL II is designed to work with the ANEP BOX product range.
Battery-backed power supply
Ref. ANEP: A-BA-039
Autonomy: 2 hours
accumulator: 12V / 800 mAh
the 12V accumulator is delivered charged but not connected.
Complies with EN 81-28 2018 STANDARD.
Essential on a three-way installation with PLASTRON CABIN.
The state of the battery is controlled by the ANEP BOX.